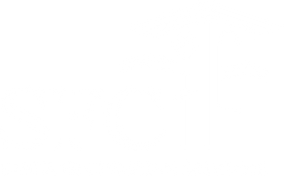 Fostering Growth for San Diego's Leading Private School
"[They] had great ideas for different content pieces to target each group, and I think more than anything, it permitted us to just target a group instead of trying to be everything to everybody. It focused us and was a change from the blanket approach we had taken in the past." – Dawn Saunders, Dir. of Marketing at Santa Fe Christian School
Overview
Santa Fe Christian Schools (SFC), a private Christian school in San Diego, CA, thrives on its mission to prepare global leaders while making a difference in the world for Christ.
Believing that teaching is their calling, each faculty member is committed to guiding individual students to discover new interests, develop and utilize their talents, and deepen their faith in the process.
A small school with significant opportunities allows for countless choices–as an Upper School student is digging into a college-level math class, they may also be performing in the school musical while playing a varsity sport.
SFC stands apart as a pillar in the Christian community in San Diego through their commitment to providing every opportunity for students to grow their Christian faith through Bible study, chapel, small groups, spiritual retreats, community service, and mission trips.
Challenge
SFC knew they needed to invest in content to attract prospective families to the advantages of private Christian education, nurture them with the school's mission and values, and evangelize their current families.
With tuition ranging from close to $14,000 to over $21,000 annually, families need to be sure their children will have the absolute best access to a quality faith-based education experience possible.
SFC has a small team of dedicated marketing professionals who, like most businesses, wear many hats in their day-to-day. Said Dawn Saunders, SFC Director of Marketing Communications, "I tried to do inbound myself and realized that I was so short-handed. There's no way that I could do what my brain wanted to do with the resources we had. No matter what I did, even if I hired another inbound professional, we weren't going to be able to keep up with the content that I wanted to produce."
Goals and Objectives
We focused on the school's two most lucrative personas, kindergarten and middle school families. Santa Fe Christian Schools wanted to achieve the following through inbound content marketing efforts:
Increase in tours booked for kindergarten parents
Increase in tours booked for families of children entering middle school
A mechanism to engage and retain current parents
Solution
Our strategy team set out to conduct extensive persona research through interviews with current and prospective SFC families to learn about their challenges before SFC, goals for their children's education, preferred media consumption methods, and research habits.
We created a comprehensive, ungated pillar page to convince curious parents that there is an alternative to public schooling that, through smaller class sizes, increased personalized learning opportunities, etc., would set their children apart.
For families to learn more about the school and vice versa, we constructed a "Kickoff Questionnaire" that further educates a lead on what specifically SFC can offer, and allows SFC to gain valuable insights into the leads that they can later use to grow the relationship with a family.
With the key content, lead generation and automation processes in place, the only goal left to address was family retention.
We developed a weekly podcast to keep current SFC parents engaged. These 20-30 minute episodes dive into what makes SFC a special place, reaffirming their investment with each episode download.
40%
40% average MoM increase in traffic
98%
Acquired 98% of the original MQL goal
77%
Converted 77% of MQLs to SQLs
Results
Initial Goals
Our team surveyed past website data to project campaign performance over a 3-6 month time span as follows:
Goal #1 – Website Visits – Increase average month-over-month website traffic by 30%.
Goal #2 – Marketing-Qualified Leads – Convert 2.5% of visitors into marketing-qualified leads (MQLs), equaling a total of 156 MQLs.
Goal #3 – Sales-Qualified Leads Conversion Rate – Nurture 30% of marketing-qualified leads (MQLs) into sales-qualified leads (SQLs).
Goal #4 – Sales-Qualified Leads – Connect approximately 47 sales-qualified parents (SQLs) with an admissions officer for an appointment.
118
118 meetings booked with sales
140%
140% increase over original SQL goal