Search Engine Optimization (SEO)
SEO Services
Engage Your Audience Through Organic Visibility
OUR SERVICES
SEO Audit
Our team of experts will conduct a technical web audit to access the site speed, structure, and metadata of your website. Items we evaluate include:
– Backlink review
– Competitive site review
– Page CRO (conversion rate optimization)
– UI/UX design, landing page design
Technical SEO
Leveraging SEMRush, Ahrefs, and more, our team is focused on optimizing your website to maximize performance and increase organic visibility. We ensure your site structure, web errors and technical components are set up for success.
Content Optimization
Our content is high quality, professionally written work developed from research and direct collaboration with the client. No auto-generated and cheaply produced or "repurposed" content. Useful and personalized content is the cornerstone of a great website.
OUR APPROACH
Our Search Engine Optimization (SEO) Team provides on and offsite changes to optimize your site for increased organic visibility.
From conversion rate optimization (CRO) to keyword research and topic clusters, our team will construct a supporting strategy based on your company's industry and offerings. Search engine algorithms and best practices are constantly evolving. Ensure your website is up-to-date and optimized for optimal visibility.
WHAT YOU CAN EXPECT:
Increased organic search traffic to your website
Increased lead volume
Greater organic visibility for keywords your audience is searching
Increased brand authority and expertise on industry topics
Increased brand awareness
See What Our clients Have to Say
Great communication, very knowledgeable in all of the techy areas we don't always get…
Josh M.
I am excited each day I get a new update or piece of content from them because I know it's relevant, targeted to our audience, and will help us continue to grow our business.
Lorin G.
[They have helped us]…create content to educate and convert leads, and further optimize our website. They are friendly, helpful, professional…
Chelsea M.
Laura Jo Sharpe
Director of Digital
Laura Jo grew up in Cookeville, TN, and graduated from the Tennessee Technological University with a degree in Information Technology. With over eight years of digital marketing experience, Laura Jo's experience spans across industries, and she has expertise in paid search, paid social, search engine optimization, and campaign strategy. She currently lives in Mexico City.
Sabina Hahn
Content Strategist
Sabina discovered her keenness for strategic and creative storytelling in college while working on campaigns for brands such as CHOC Hospital and Wienerschnitzel. As a Content Strategist at Behind the Work, Sabina works with our team to create engaging content that helps her clients reach their prospective customers and hit their goals.
By day, you can find her nose-deep in SEMRush, talking to clients, or editing content (AP Style Guide in hand). By night, she spends her time hanging out with friends and family, training with her MMA team, or making playlists on Spotify. She's always looking for new music/book/podcast recommendations, so shoot her a message or email with your favorites!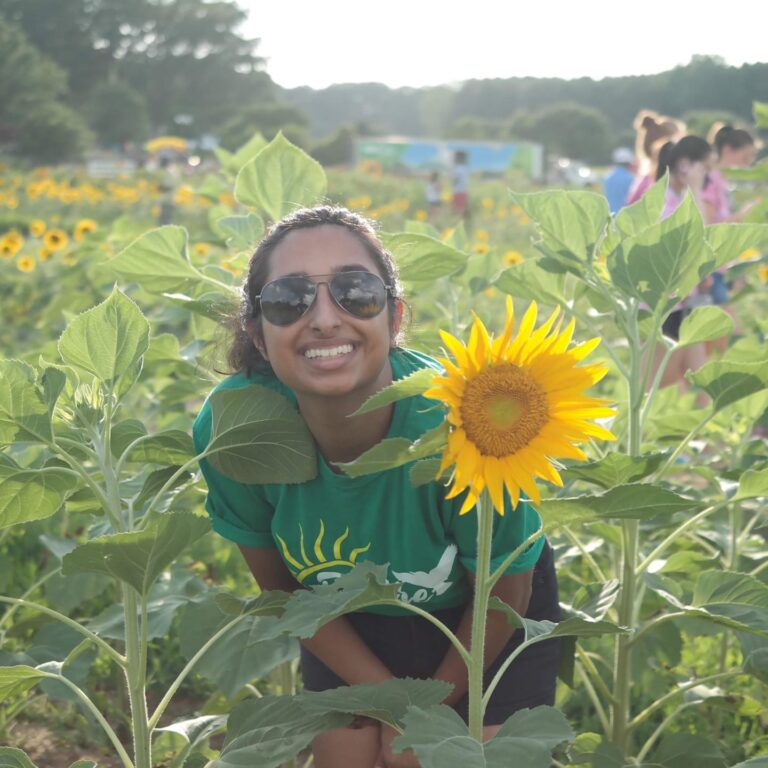 Komal Edwards
Senior Paid Media Specialist
Komal was raised in Concord, NC, and graduated from NC State with a Masters of Science in Environmental Engineering. After completing her research on cellulose hydrolysis and methane emissions in landfills, she joined Behind the Work as our paid media specialist. Komal helps optimize your pay-per-click efforts, ensuring that your campaign generates the highest number of conversions for each dollar spent.
Sushmita Tandon
Digital Paid Media Specialist
Sushmita graduated from the St. Francis College for Women in Hyderabad, India with degrees in Psychology and Human Resources. A passionate digital marketer, she has over five years of experience working in Google Ads, is focused on the tactical execution of digital campaigns, and also works to drive our search engine optimization efforts.
Get Started Elevating Your Brand