VIDEOGRAPHY SERVICES
Videography
Communicate Through Creative Story Telling
TYPES OF VIDEO CONTENT
Animation & Graphics
Animation and motion graphics are visually appealing and versatile mediums that can be used to explain complex concepts, showcase products, and convey a brand's message in an engaging and dynamic way.
Blog Recap Videos
Blog recap videos are a great way to summarize and promote the content of a blog post or series, making it easy for viewers to understand the key takeaways and encouraging them to read the full post.
Brand & Company Profile
Brand profile videos are an effective way to showcase your company's mission, values, and unique story to potential customers, employees and partners.
Explainer Video
Explainer videos are a concise and engaging way to present complex information, explain a product or service, or demonstrate how to use something, making it easy for your audience to understand.
Testimonial & Case Studies
Testimonial and case study videos are powerful marketing tools that use real-life customer experiences and success stories to demonstrate the effectiveness of a product or service and build trust with potential customers.
Video Podcast
Video podcasts provide valuable and informative content in an audio-visual format, that allows the host to show the audience while they talk, it could be the perfect medium to expand the reach of your brand and build a loyal following
Are you capturing the attention of your audience? We specialize in creating captivating video content that tells your story and resonates with your audience.
Videography is a powerful medium that can help you communicate effectively with your audience and achieve your business goals. Whether you're looking to promote a product or simply tell your brand's story, professional videography can help you capture the attention of your audience and make a lasting impression.
Our team has the expertise and experience to create high-quality video content that is tailored to your specific needs and resonates with your audience. From concept to final edit, we'll work with you to bring your unique story to life on camera and help you achieve your goals.
See What Our Clients Have to Say
They provided superior customer service throughout the process, and their work was key in developing our sustainable growth.
Paul K. ADVANTAGE POINT MARKETING
They care deeply about what I do, and they want to help me succeed on my terms and within my budget.
Sara S. HUMAN JOURNEY
Their videos are the cornerstone of my digital marketing + have been successfully working to draw new clients to my business.
Sean C.TEN SEVENTY ARCHITECTURE
OUR TEAM
Mobin Maalirad
Video Producer
Mobin began his career as a photographer for an Iranian magazine, gaining unparalleled experience in the creative space, while also establishing himself as a respected visual artist.
Currently working as a video producer for Behind the Work in the United States, Mobin is widely known for his creativity, perseverance, and entrepreneur expertise. Although he has traveled around the world as a refugee, Mobin is proud to call San Diego home.
Somer Myers
Video Producer
Somer is an experienced videographer, editor, and colorist who graduated with a Bachelor of Science in Television, Film, and New Media Production from San Diego State University. Driven by her passion for visual arts, Somer takes pride in delivering the best videos possible.
As a Senior Video Production Specialist at Behind the Work, she films and edits engaging video and audio content for clients across several industries. When she's not editing, you'll find Somer surfing in the ocean or hanging out at the beach with her friends. #FullSend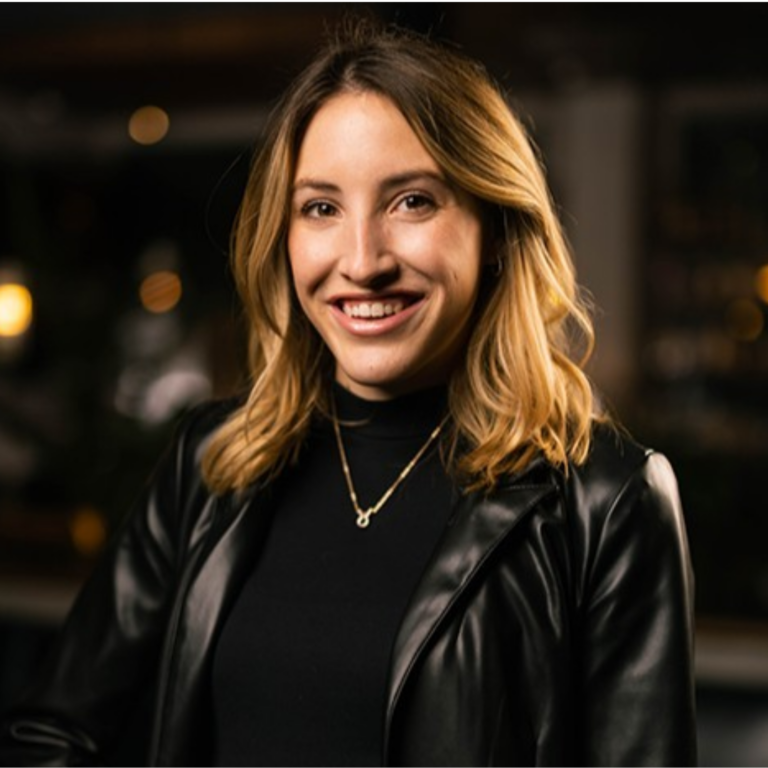 Caroline Elsey
Marketing Strategist
Caroline is a Colorado resident and Mizzou graduate, who studied both Communications and Video Production, with an emphasis in Content Creation & Digital Marketing. She is our Denver girl with a thirst for cultivating client success!
After 5 years in the video production world, Caroline has joined Behind the Work as a Marketing Strategist to marry the idea of strategy and creativity, aiming to drive impressive results for each and every brand and client she has the pleasure of working with.
In her free time, she enjoys hiking, hitting the slopes, and trying out the funkiest new beer flavors at breweries around the area.
Get Started Elevating Your Brand